Weather Cameras
---
Whoop-Up Drive Traffic and Weather Cam
Our Whoop-Up Drive camera was installed July 13/12 at the Pemmican Lodge facility –  part of the Green Acres Foundation – Housing for Seniors here in Lethbridge.  A big thanks go to Green Acres Foundation, Dawna and Roger for all their help.  
Enjoy the view!
This camera is owned and supported by
Dok-Tor Harddrive Inc
. (Gary Wheeler's business based in Lethbridge, AB.)
---
Please contact HD Relay (http://www.hdrelay.com) for technical support related to the camera presentation.
Go to top of page
---
Lethbridge Crop Cam
This is a camera we installed for Farming Smarter – located just east of the Agriculture Canada Research Station. Default view is facing east with the Jail Road just off the right hand side by the trees. With this camera, you can actually control and view their 65 acre plot of land where they conduct various farm research studies.
Go to top of page
---
Ski Cams
Dok-Tor Harddrive Inc. supplied four cameras mounted 1886m (6188 Feet) up on the Red Chair lift at the
Ski Castle Resort
 back in 2010.  Due to limited bandwidth there is no live streaming video, however the current image is displayed. 
Here are live pictures from the mountaintop!
---
Weather Cams from Environment Canada – Lethbridge Airport CYQL CYQL Northeast View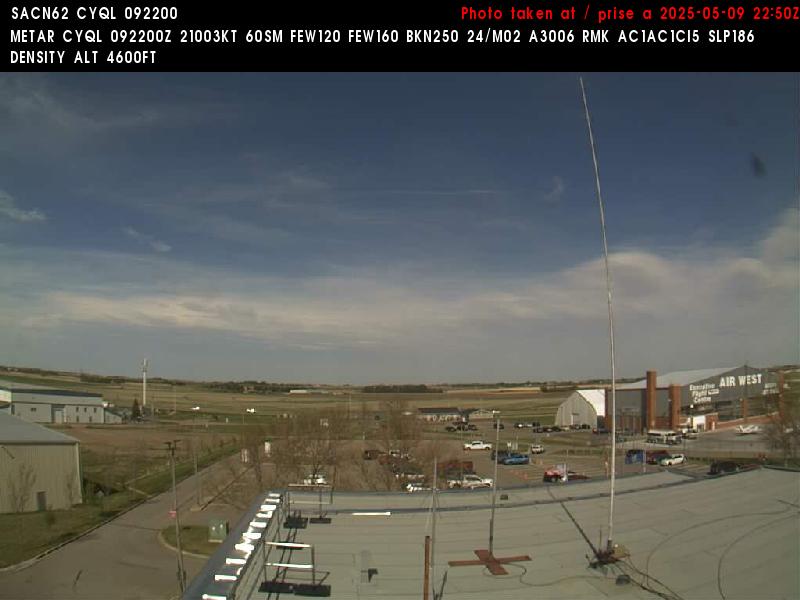 CYQL Northwest View  CYQL Southeast View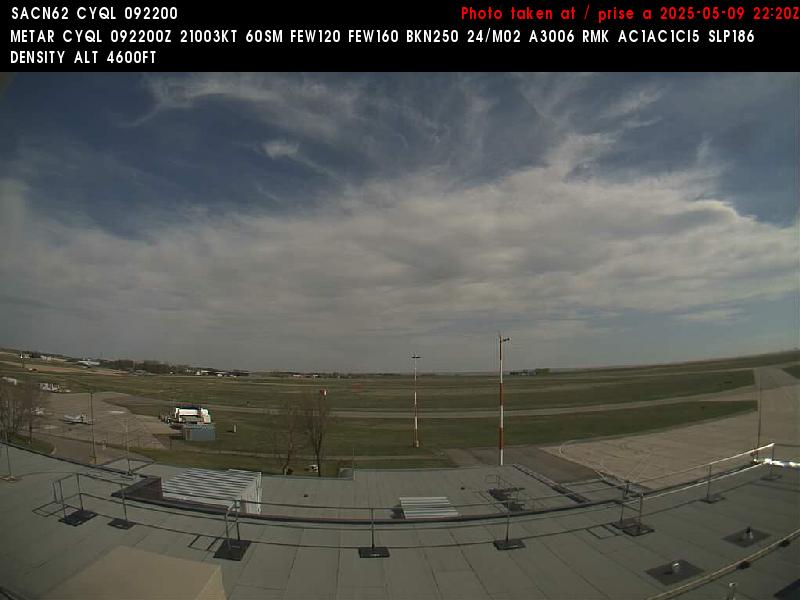 CYQL Southwest View